Today, I encountered topacio althaus for the first time. She regularly sets up a small table and typewriter at our local farmers market, with a sign asking for a topic and a price, promising a poem at the end of the transaction.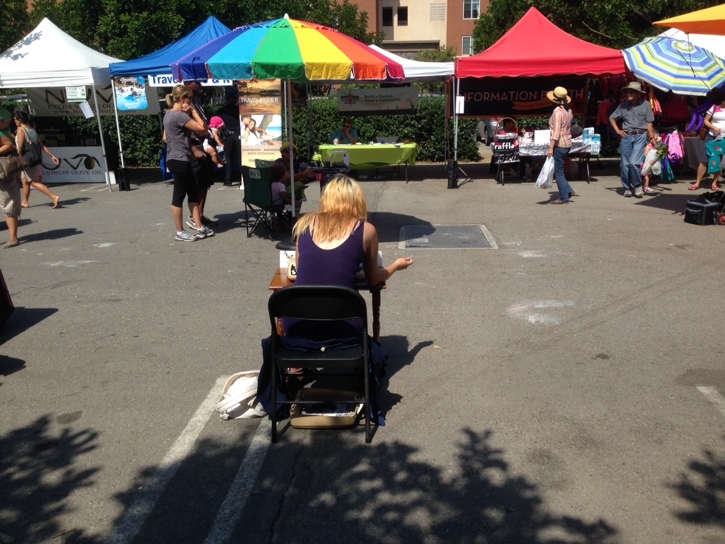 My sister-in-law approached ms. althaus with a financial offering and a suggested topic of our young children: brother and sister and cousin, one of them a newborn, one three, one four. Here now is the poem that resulted: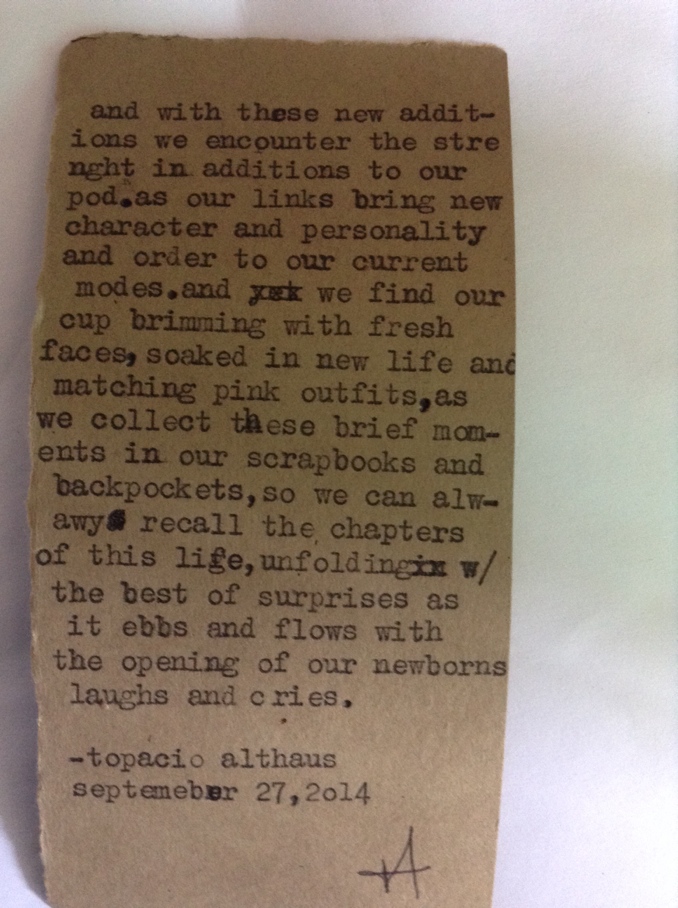 I too took up the challenge of the topic and created the following on my phone:
Three
Three wee ones
Some whipping like warm summer wind
Through the forest of ancient wrinkled calves and knees
Saturday's lumbering farmers market shoppers
One sleeping, mouth gaping, chirping like a settling bird
Three
Three!
Weeeeeee!
Bound by blood
Sister brother cousin
Georgia in her mother's arms, three weeks old
Isaac, three plus one, so four, patiently enduring the face painter and stares from tiny cousin Merryn, three
She who is eager to run and play more before his batman cheek is done
Three!
Bound forevermore by this memory
The warm early autumn morn
Among those busy being old, shopping, and nearly born
I made no money.
A good day for poetry.
And berries: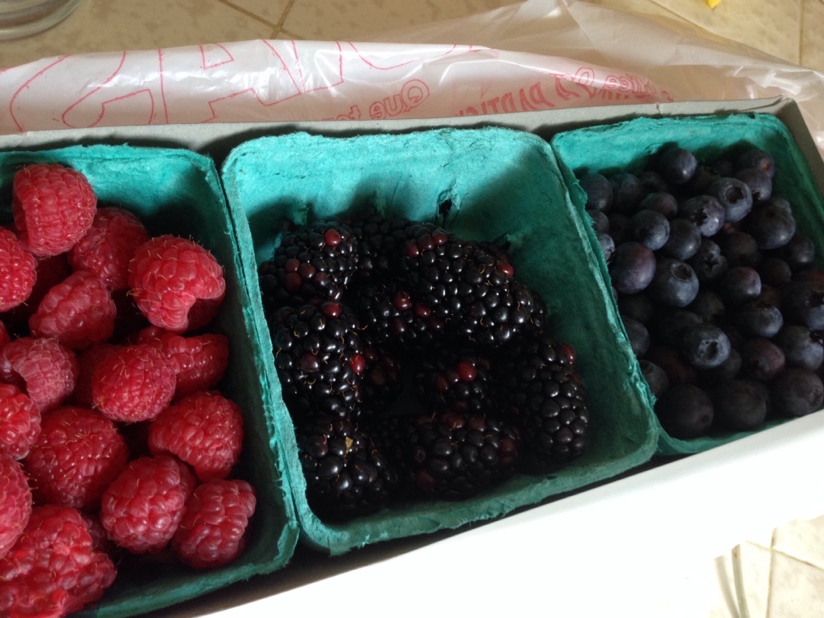 Edited with BlogPad Pro